Virginia City Music Collection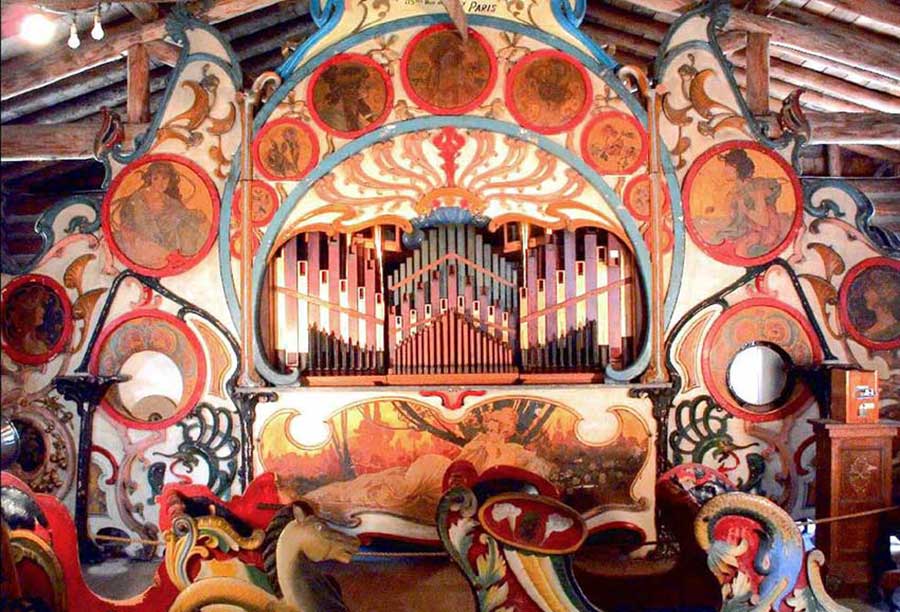 In September of 2004, the Montana Heritage Preservation commission embarked on a mission to restore the town of Virginia City, MT and its history. They contacted me to assist with their restoration efforts on the music machines in the collection. As with all historic pieces, the restoration process is an ongoing journey. Yet, my dedication to the project is evident as many of the pieces are available for the public to view and play, with many of their original parts still intact.
There are hundreds of different calliope's, player pianos and other historic musical pieces that need to be restored in order to show tourists the history of musical entertainment. Each summer and periodically throughout the year I will travel to work on these instruments.
For more information on the project visit www.virginiacitymusic.com, you can also get a brief overview of my work by watching this video
Name the Gypsy
One of Virginia City, Montana great attractions is the Fortune Telling Gypsy that was previously seen in the movie "Big". In the Summer of 2016 a contest will be held to promote the restoration of this piece by asking tourists to "Name that Gypsy". The winner that can come up with the most fitting name will be awarded a fun tourist weekend at Virginia City. More information on this project to come.